Ford cars are one of the classic cars one can ever dream of driving. The  famous American automaker continue to innovate to the admiration of their teaming clientele.
Most brands have been discontinued over market demands and other factors. However the company continue to produce breath taking brands that have thousands desiring to have them.
In this post, we will tell you about the Latest Ford cars and their prices.
This will help you to weigh your budget against your taste.
Latest Ford cars and their cars.
We now present to you the latest cars from the Ford company and the prices at which  they are being sold.
2023 Ford Bronco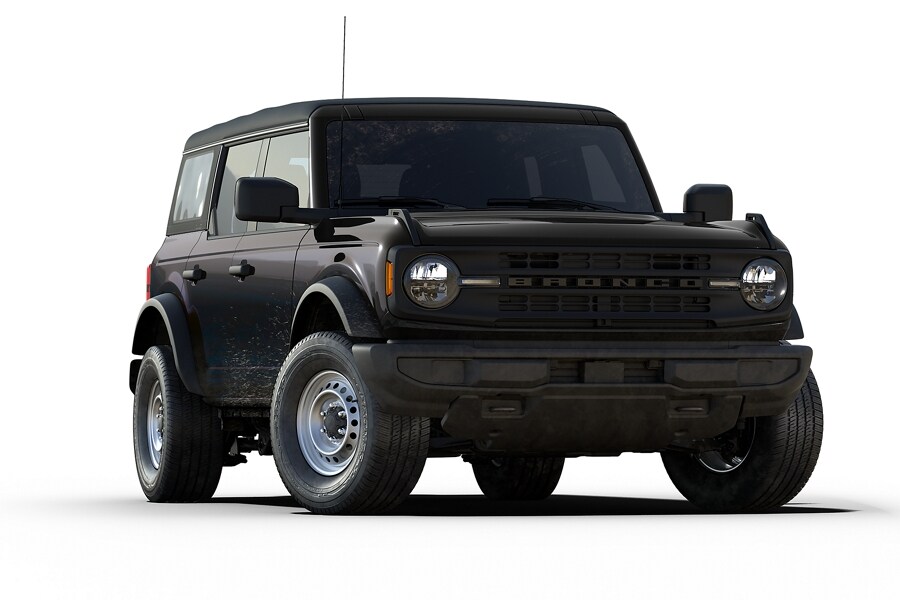 The Bronco come in different models like the  the Bronco base model and the Bronco Big Bend model.
The company say it has "advanced features and technology let you make the most of your adventure".
It come with Terrain management system with as many as 6 G.O.A.T  modes. Bronco come with 17 inch carbonized gray painted aluminum wheels along with 32  inch P255/75R17  all terrain tires.
You also get a privacy glass with an interior leather wrapped steering wheel and gear-shift knob.
There is also a Carbonized  gray grille with cloth seats. Its muscular engine lineup and roomy seating and cargo space are other amazing things that Bronco has to offer.
The 2023 Bronco prices range varies based on the model and a few of them are as follows.
Base prices range from $34,595 to $38,540 while Big Bend  is from $38,585 – $40,370.
If you want to go for Black Diamond, then the price range is between $41,250 – $43,035.
2023 Ford Bronco Sport
23 Ford Bronco Sport It is one of the Ford cars that come with positives like an airy and open cabin.
This car is rugged and is off road ready and has this peppy optional engine like no other.
This car ranks so well and has a high score of 8.3 out of 10. This score is based on evaluations research data from different sources.
Wondering how this model is different from the older versions. It has only 1,966 units  and has the following which makes it different from old models: "two-tone paint, retro-styled wheels and unique interior appointments".
Also read:
5 common problems with Ford cars in 2023
The prices vary based from the model and some of them include $29,215 for Base, $31,230 for Big Bend,$33,400 for Heritage and $35,615 for Outer Banks.
2023 Ford Edge

The 2023 Ford Edge is classic car which has been described as "jack of all trades but master of few".

Its spacious seating and confident handling are a few of its benefits. Though there is no remarkable change with 2023 Ford Edge from the old versions, its features include a 250 to 335 horsepower coupled with its 19 to 21 City or 25-28 Hwy.

Research shows that the 2023 Ford Edge  is ranked 7.9 out of ten. It has won awards for its design and other high features. This car was a Finalist during the 2023 Best 2 Row SUV for the Money.

The prices for the 2023 Ford Edge varies massively with the model.  Its Se price is $37,945 while that of the SEL is $39,345 and for Titanium, you should be preparing for $43,100.

2023 Ford Expedition

The 2023 Ford Expedition stands out especially for its spacious and its breath taking interior designs coupled with its  comfortable travel that commands authority on the road.

It come with a strong double turbocharged engines. Its well trimmed cabin along with its towing capacity  are some of the add on to this amazing car.

Research shows that this car has  good score of 8.2 out of a possible ten. Though there are no remarkable changes from the previous ones, it is still an amazing car that will cost you a fortune.

The prices for the 2023 Ford Expedition are as follows.

XL ranges between $54,155 – $57,205 while that of XLT starts from $59,190  to $65,240.

The limited model starts from $68,060 to as high as $74,110.

2023 Ford Explorer.

An amazing car that come with huge positives like its engine offerings, cargo space as well as its ride and comfortable handling.

If you are eyeing their Base model, then its price range is $36,760 to $38,760.

If your taste is the ST-line model, then be prepared to trade off between  $46,005 to $48,005.  An XLT 2023 Ford explorer cost between$38,570 – $40,570.